News
R.G.W. Film Premiere Awards Night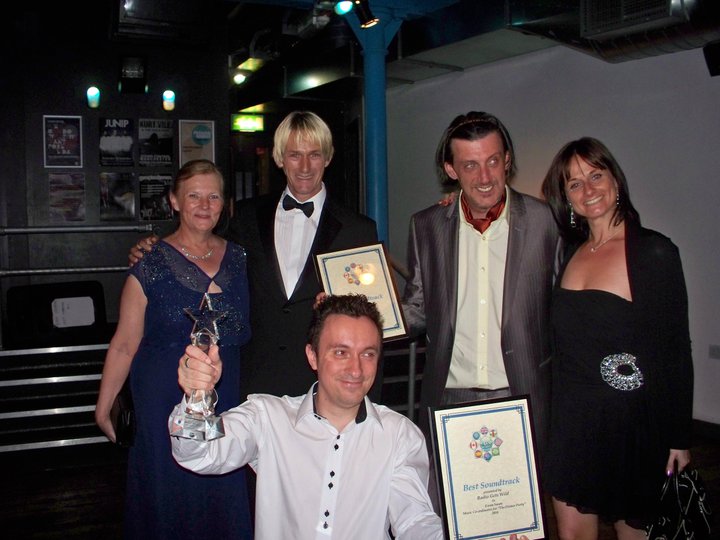 Tim Daymond and Dee Chapman of Radio Gets Wild attended the film premiere of Speed Date, a Masive Films production directed by Si Wall on 6th August 2011 at Sound Control in Manchester.
---
Posted by radiogetswild on Fri Aug 12, 2011 00:32:51
Read More... (1.82 KB) |
WORLD5 have released their newest single "Maybe There´s a Way"

On June 18, the pop rock band

WORLD5

have released

"Maybe There's a Way,"

their follow up single to "Man of Action" and the second song from their forthcoming album due out in the fall .



---
Posted by Raimund on Wed Jun 19, 2013 10:59:03
Read More... (2.13 KB) |
World5 Releases The First Single Of Their Upcoming Album On March 12, 2013

The AC / Pop Rock band

WORLD5

releases the first single, titled "Man of action", of their up and coming album due to release autumn 2013.



---
Posted by Raimund on Tue Mar 05, 2013 12:32:27
Read More... (3.36 KB) |
J.J. Crowne - Industry Vet Releases First Solo Album

It's been quite an eventful year for J.J. Crowne since his first appearance as a solo artist, after spending most of his musical career composing/producing radio jingles, TV cues and theatrical music. His debut album, "Songs Of Innocence And Experience," was released July, 2011 and was recently named "2011 Indie CD Of



---
Posted by JJCrowne on Sun Jul 29, 2012 23:00:38
Read More... (902 Bytes) |
ADULT CONTEMPORARY BAND WORLD5 TO BE DISTRIBUTED IN CHINA

Approved for distribution by the Chinese authorities, the band has also reached distribution agreements with Japan and other far east countries.

---
Posted by Raimund on Fri Apr 27, 2012 13:01:37
Read More... (3.09 KB) |